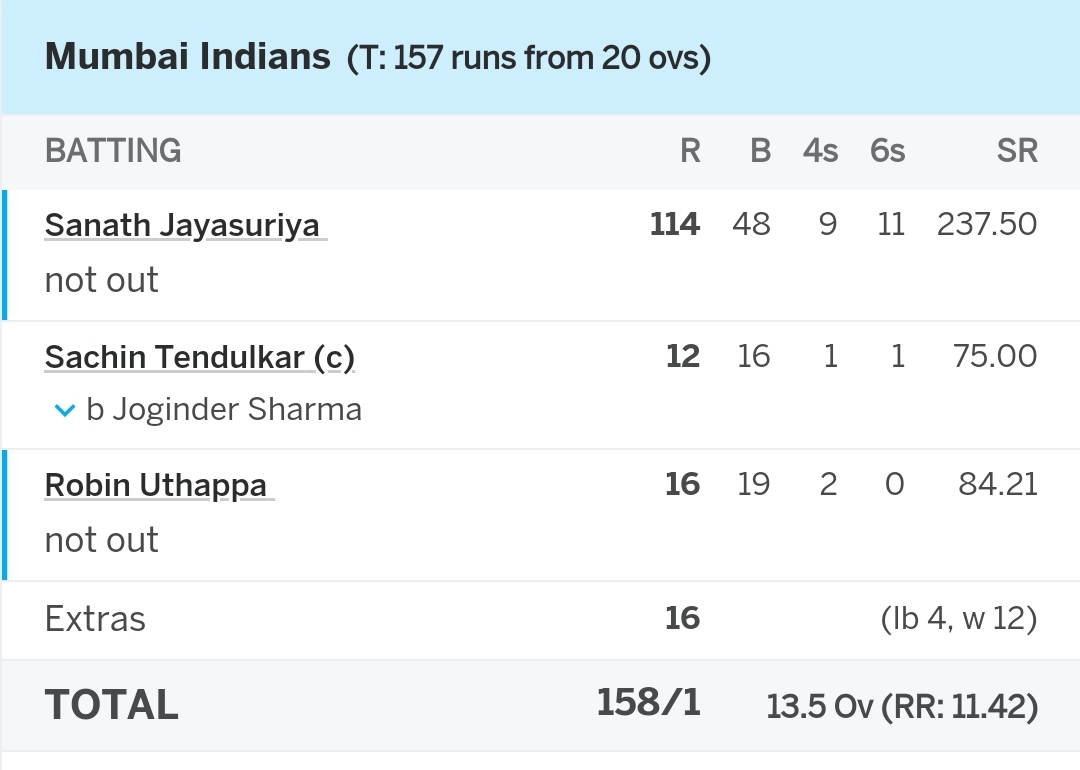 Sanath Jayasuriya holds the record for the highest individual score for Mumbai Indians in the Indian Premier League (IPL).
He scored 114 runs off 48 balls against Chennai Super Kings in 2008.
Surya Kumar Yadav came close to breaking this record today when he scored 103 runs off 52 balls against Gujarat Titans.