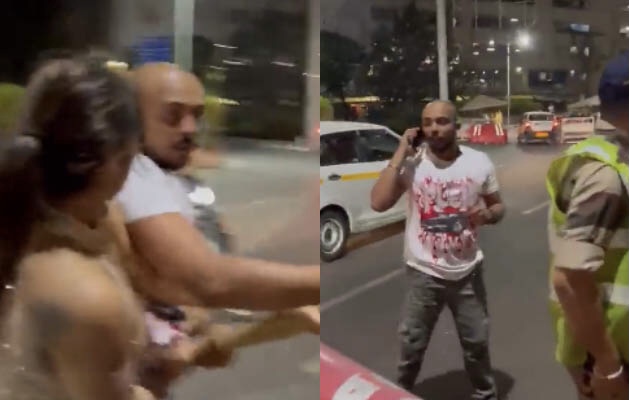 India cricketer Prithvi Shaw's car was vandalised by fans after they were denied selfies with the star cricketer in Mumbai, on Wednesday, February 15, 2023.
The incident took place in Mumbai's Sahara Star Hotel, which happens to be a five-star hotel. According to reports by ABP, the incident unfolded as follows: Prithvi Shaw had gone to the Mansion Club of the five-star hotel to have dinner with his friends. While into the course, a groups of fans approached the young cricketer and requested him for a selfie, to which he initially agreed and obliged to two people.
However, the same group returned again and this time demanded for more selfies, to which the 23-year-old got up and kindly yet firmly refused them, stating that he had come to the hotel to have dinner and spend quality time with his friends, so he did not wish to be disturbed. On constant pestering by the fans, Prithvi's friend was forced to call the manager of the hotel, who immediately asked the group to leave the premises of the hotel.
This incident enraged the group to such an extent that they decided to seek revenge. The group waited outside the hotel with baseball bats with clear intentions to attack the cricketer and his friends. When Prithvi came out with his friends, the fans chased their car, all the way till Jogeshwari's Lotus petrol pump.
Assuming that the cricketer would be inside, the group stopped the friend's car, a BMW, and used the baseball bats to smash the rear and front windows, resulting in complete vandalising of the car. Following this, a lady approached the friend and demanded to be paid a hefty amount of ₹ 50,000 to keep shut over the incident, failing which she would levy false charges against Prithvi and his friends.
Prithvi had already left the hotel in another car, so he got away unscathed from the attack by the offenders.
Yadav filed a police case with Oshiwara Police Station
Prithvi's friend Yadav, whose car was vandalised had immediately filed a police complaint with Oshiwara Police Station. The police in this regard have booked eight people under multiple sections of the Indian Penal Code for unlawful assembly and using weapons for offence (143, 148,149, 384, 437, 504, 506). The two prime accused were identified as Sana alias Sapna Gill and Shobhit Thakur.
Prithvi Shaw had received an Indian call-up after more than 18 long months for the T20I series against New Zealand in January 2023. His selection had come upon his impressive form in the 2022-23 Ranji Trophy, where he also slammed the highest score by a Mumbai batter with a 379 against Assam.(Cricktracker)
This is absolutely ridiculous! Prithvi Shaw, stay strong 💪 pic.twitter.com/O1CMisNOzh

— Farid Khan (@_FaridKhan) February 16, 2023