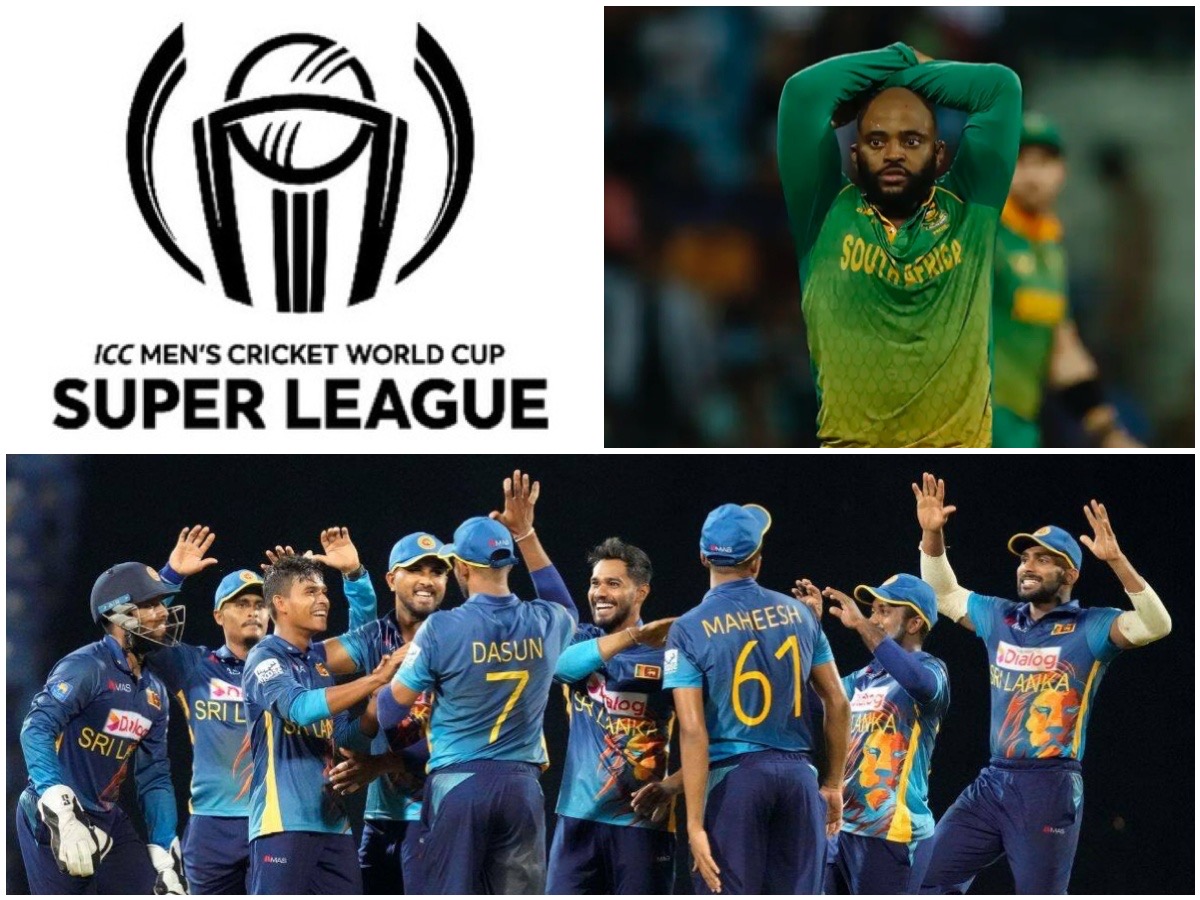 South Africa have been dealt a serious blow in directly qualifying to 2023 ODI world cup with the 2-1 loss against second stint Indian side.
They currently sit 11th on the ICC Men's Cricket World Cup Super League table with 59 points. They missed out 20 points for grabs, winning only one game in the 3 match series against India.
Sri Lanka are in 10th place on the points table [the top seven teams and hosts India are guaranteed places at the tournament] and have matches left to play. Sri Lanka have six matches; three each against Afghanistan and New Zealand. They only need to win three of their remaining six to finish above West Indies in eighth place.
But that's not all. Even if they manage that minimum requirement, South Africa and Ireland can catch them. South Africa have five matches; three each against England, two against Netherlands. To challenge for eighth place, South Africa have to win at least three, and in that case Sri Lanka have to win the same amount of games or more to out-place the Africans. Ireland host Bangladesh next May and need to win all three matches to finish in the top eight. In that case, Sri Lanka will need four wins.
South Africa have themselves to blame if they fail to make the cut directly. South Africa had called off their scheduled series against Australia, which has made matters worse. Australia were awarded full 30 points. Had they played the series and won all the three matches, the equation could have been much better. Also, the series against England is clashing with the SA20, South Africa's newest T20 league. With high profile players expected to chose the league over the ODI matches, series will be a big challenge for the Africans.
When the qualification cycle ends, and if Sri Lanka fail to finish in the top 8, they will battle it out in the qualifier's tournament in Zimbabwe next year. The five teams from number 9-13 will feature in the tournament to determine the two remaining slots for World Cup in India.