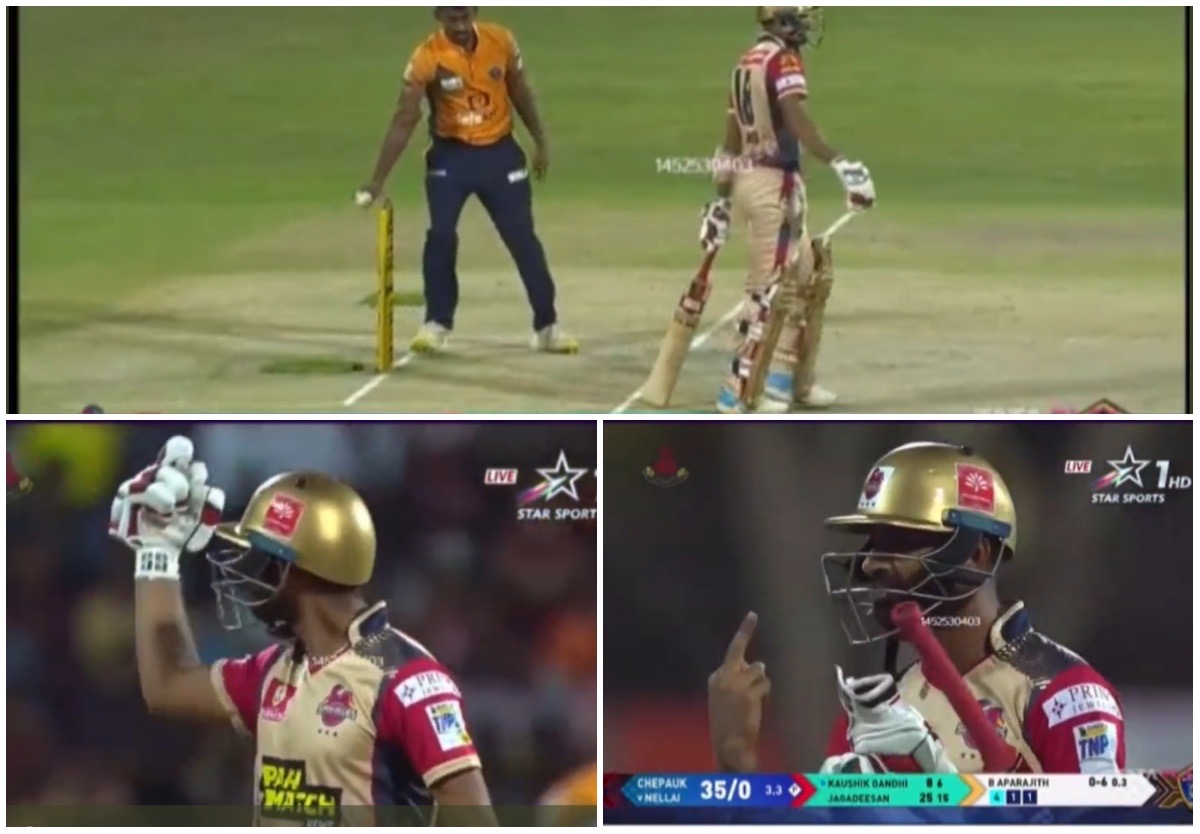 Tamil Nadu Premier League (TNPL) kicked off on Thursday (June 23) and the opening game was a nail-biter as it went down to a Super Over to determine the winner. Chasing 185 for the win, Chepauk Super Gillies (CSG) needed five runs off the final ball and they managed to hit a boundary, taking the match into a one-over eliminator. CSG lost in the Super Over against Nellai Royal Kings (NRK).
During the match, tempers flared between two senior cricketers, who have been part of the Indian Premier League (IPL), lost their cool and were involved in an ugly spat that you don't want to see on a cricket field.
During Chepauk's chase, Narayan Jagadeesan was run out at the non-striker's end as Baba Aparajith 'Mankaded' him when he was batting on 25.
The dismissal was not received well by the batter, who played for Chennai Super Kings in this year's IPL, and as the 26-year-old was making his way back to the dugout, he pointed his middle finger towards the opposition team who were celebrating the wicket.
Apdi thaan Mankad pannuvom, Mooditu poda deii

The finger that u shown was not to Aprajith, it is to the whole Bowling Fraternity. When Batters can come down even before the ball is delivered, then Bowler's can Mankad, that's the slipper Shot response.

— Tamil Mid Wicket Memes (@TamilMidWicket) June 24, 2022