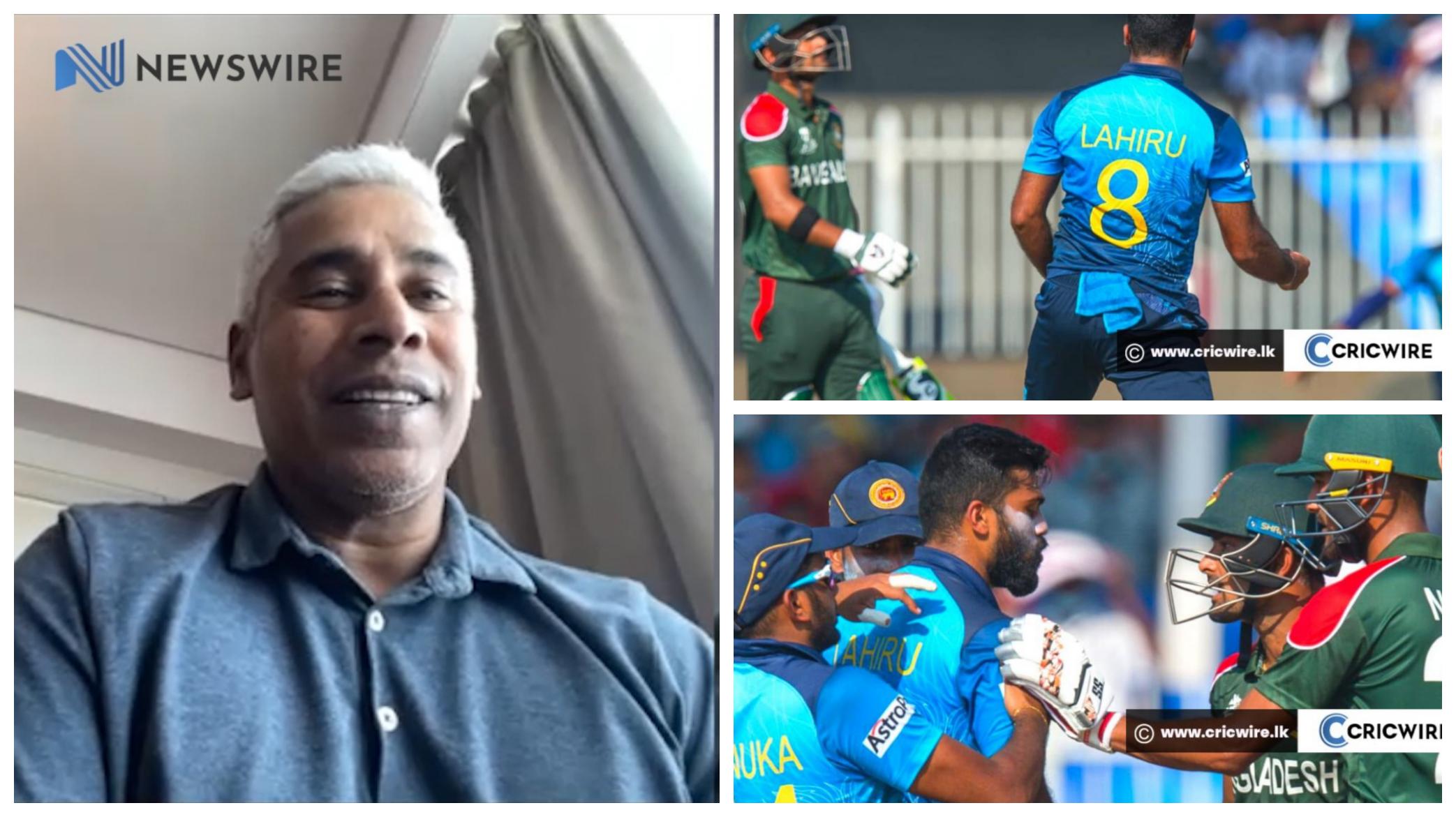 Sri Lanka's Lahiru Kumara and Bangladesh batsman Liton Das have resolved their on-field clash, Sri Lanka fast bowling coach Chaminda Vass has revealed.
Lahiru Kumara engaged in a heated argument with Bangladesh batsman Liton Das during yesterday's T20 World Cup match.
In an interview with NewsWire's Azzam Ameen, Sri Lanka fast bowling coach Chaminda Vass stated that the two cricketers had met after the match and had resolved their issue.
Commenting on the on-field incident, Vass said aggression is important for the game, but one should convert the aggression towards securing a wicket.
"It's an unwanted incident, I had a chat with him and he accepted his mistake" Chaminda Vass said.
He further said it was a waste to show the aggression on unwanted issues and obtain a fine or ban for the action.
"The current Sri Lankan cricketers are talented. They do not want to lose any games and are working hard towards it, while they are also trying to constantly win the trust of the public. This results in them showing some form of aggression during the game," Vass explained.
He added that the cricketers are trying their best to give their best performance during the tournament. (NewsWire)