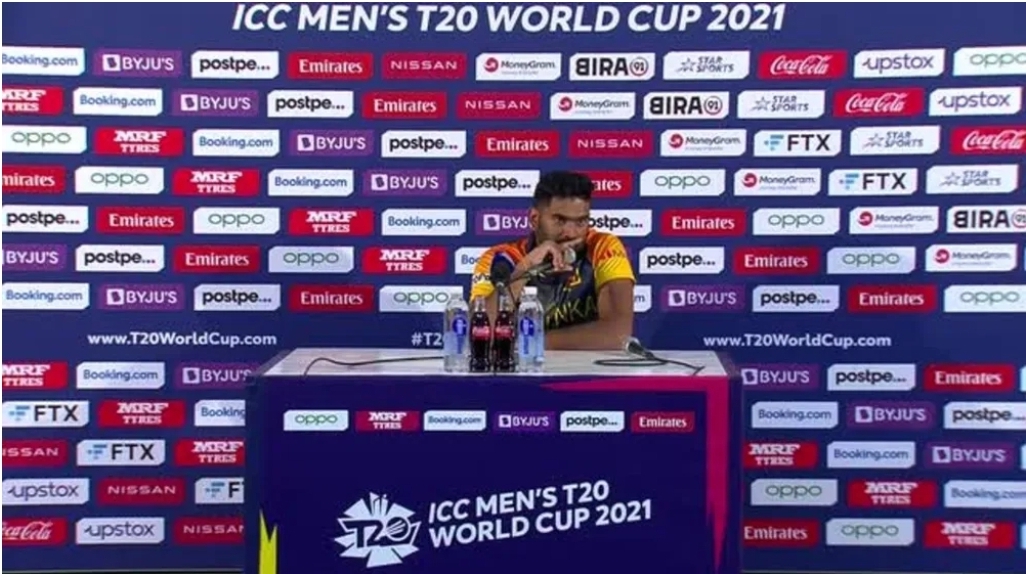 How do you rate your performances yesterday? 26 for 3 when you came out to bat. How crucial was that little partnership between you and Avishka?
BHANUKA RAJAPAKSA: Look, I think every performance is very important in this World Cup. The situation was not that helping when I walked in. But the pressure was very positive. So I think I could rate as a good inning. But there's more to be improved.
Q. Are you happy with the performance in both departments of the game? Or is there any areas to improve especially you have looking forward to go a long way?
BHANUKA RAJAPAKSA: Look, I think it's always a learning curve for any team, for any individual. You can't be happy with the performance that we made today because I'm sure that we have many more possibilities that we need to improve.
But overall I think we could be happy with the performances, especially by the frontline bowlers. They set the tone for us. And it became much easier for the batsmen. But I think we've been struggling in the (indiscernible) to get some runs and not to lose get wickets. It's something that we need to be concerned. And I think going forward we'll look into that as well.
Q. I think when you were battling at number three there was a struggle. Also we see that one, two, three has been a real struggling position with top not scoring runs?
BHANUKA RAJAPAKSA: As mentioned before, I think we have a bit of a concern when it comes to the top part of batsmen. Struggled to get runs and not lose. At the same time, it's not been in favour of us, but I think going forward we're looking to correct the mistakes that we have done in the past games.
It's just another bad day for the top part of the batsmen. That's why we take it in a positive way. And as I said going forward it's a bit of a concern, but of course we'll do the right things.
Q. Were you impressed by Ireland's performance today?
BHANUKA RAJAPAKSA: Yes, of course in this group I think the challenge that we have to go through is against Ireland and not to underestimate any other teams or any other nations, underestimate any of the countries. Every nation they have a hope to qualify first in the beginning.
And then of course ultimate goal is the World Cup. But Ireland would be a good competitor for us and we're looking forward to play a good match against Ireland.
Q. You're expecting a difficult match, a more difficult match?
BHANUKA RAJAPAKSA: You can't expect it to be more difficult. I would expect it to be a fair match against Ireland because they've been playing well in the past. So hopefully they'll be a good match.
Q. Since you batted second, I'm sure you didn't notice the dew factor in the grounds. But did you notice if maybe they were struggling with the duel factor; is this something to be concerned about in the future games if you're going to bowl second?
BHANUKA RAJAPAKSA: One of the reasons we wanted to bowl first, was because we knew there would be some sort of duel, because the games we played in Oman, the duel factor was really large and the bowlers couldn't grip the ball when they were bowling second.
We knew the conditions would be similar in Abu Dhabi as well, which is why we bowled first. So going forward, I think toss would will be important but you can't rely on the toss as well we need to maybe practise with the red ball in the night at the nets. So that could be a challenge for us but boys are ready for it.