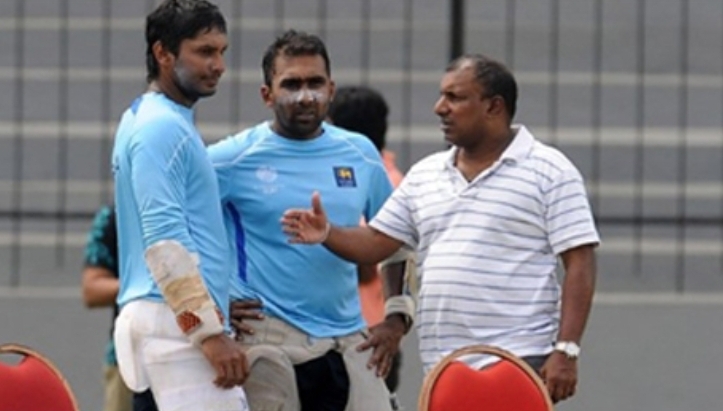 Former Sri Lanka cricket captain Mahela Jayawardene is 'eligible' to attend the selection committee meetings on the World Cup tour, Chief of the Technical Advisory Committee Aravinda de Silva said.
According to the Daily Mirror, he said the selectors have already picked the World Cup squad and Mahela, who was recently appointed as a consultant, cannot do anything in this regard.
"But, yes, Mahela will be involved in selecting the final eleven. Mahela is officially a part of the squad now and his knowledge and expertise will be utilized in setting out match strategies and he can attend the selection committee meetings on tour," he elaborated.
Aravinda de Silva added that though Mahela may not have the right to vote, his preference will certainly be considered.
"Mahela's appointment is only for a specific period, which is from October 16-23. It was made clear to us that Mahela wants to spend some time with his family after the IPL and fulfil his prior commitment with the U-19 team and therefore he was not pressured to be with the national team for a longer period," de Silva further added.
Meanwhile, the other two members of the SLC's technical advisory committee, Muttiah Muralitharan and Kumar Sangakkara, are already in the UAE for their IPL assignments, but, they may not be there throughout the duration of the World Cup.
Sangakkara might return to his family in the UK, whereas Muralitharan may return to Colombo with his family once Sunrisers Hyderabad, which he coaches, finish off their matches. (NewsWire)