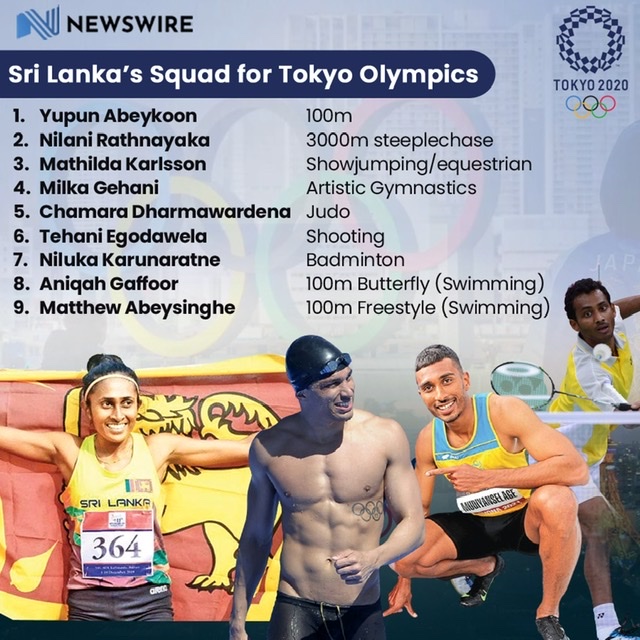 3 of Sri Lanka's Olympians will be in action on Saturday (24) when they kick off their Olympic campaigns competing in their respective disciplines.
The first in action will be sport shooter Tehani Egodawela, who will be participating in the 10m Air Rifle Women's qualifications, which will begin at 5:30 am Sri Lanka time.
Later in the day, Teenage Swimmer Aniqah Gaffoor will be in action at 3:55 pm, as she competes in Heat 1 of the Women's 100m Butterfly event.
Sri Lanka's most senior Shuttler Niluka Karunaratne will be in action for the first time when he faces off against Taiwan's Tzu-Wei Wang. Their Group Play Stage – Group F  – Match 105 is scheduled to begin at 4:30 pm SL time.
Some events of Tokyo2020 Olympic Games have already begun today, while the opening ceremony will be held tomorrow. The gala opening ceremony will begin at 4:30 pm Sri Lanka time.
Sri Lankans' event schedule on 24th July : (Tokyo time)