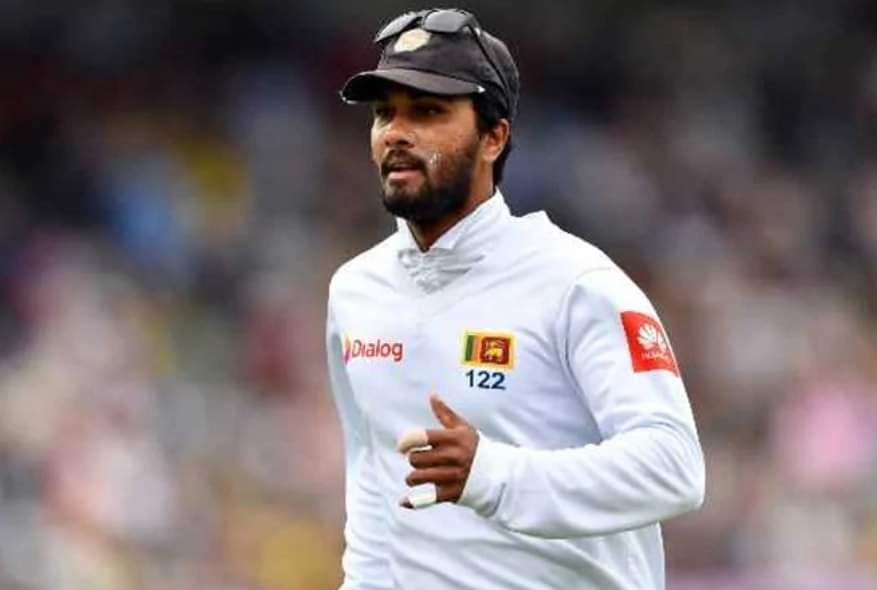 Sri Lanka cricketer Dinesh Chandimal has questioned the Sri Lanka Cricket (SLC) Selection Committee on its vision for the future of his cricketing career in terms of representing the country.
According to SLC sources, in a letter addressed to Aravinda de Silva, former cricketer and Chairman of the SLC Selection Committee, Dinesh Chandimal has stated that he has been grossly vindicated of selection to represent Sri Lanka in both white ball and Test cricket.
"Going beyond my player statistics, my compliance towards health and fitness and my ethical standard towards the SLC have been of the highest caliber. I have always demonstrated outstanding team player skills. In my career, every decision I have made was always by putting my country and team first, sometimes with dire consequences for me personally," he said.
31 year old Chandimal has further said the ad-hoc nature of his selection over the last couple of years have caused him so much stress and has subsequently affected his performance.
"As a past cricketer you would understand that selection consistency and the selector's trust in players is a must to perform on the field," he pointed out.
The SLC sources said Dinesh Chandimal has also highlighted his career statistics, alongside that of Sri Lanka cricket greats Sanath Jayasuriya, Mahela Jayawardena, Kumar Sangakkara, and T.M. Dilshan.
Pointing out the career statistics of the former cricketers, Chandimal has said the past greats of Sri Lanka cricket have shown that the 2nd half of the career is where greater performances are made, and has also questioned as to why those very people are unable to see the value at this juncture in him.
"My conclusion here being that as mentioned before, my age of 31 years is not a factor for performance. My performance statistics and my health statistics indicate I am more capable of performing at the highest level at the moment," he added.
Chandimal has further requested for a meeting with Aravinda de Silva and the Selection Committee to discuss his future with Sri Lanka Cricket.
"I would like to discuss my future with Sri Lanka cricket and as this is my profession, at this juncture it's very important for me to make the correct and most informed decisions for my future"(NewsWire)