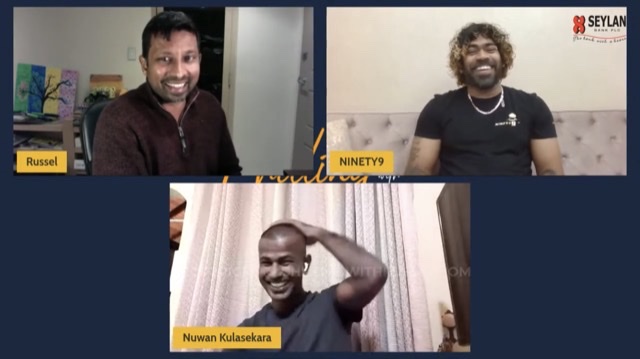 Sri Lanka fast bowler Lasith Malinga participated as a guest in Russel Arnold's "Chilling with Russel" YouTube talk show today.
Malinga hinted about his Cricket future and some interesting comments regarding the SLC's fitness policies and revealed his take on the 2km run, which has now become a mandatory requirement to be eligible for national cricket selection.
When asked about his availability to participate in the World Series Legends tournament, Lasith Malinga said that for someone to participate in the tournament, one has to retire from international cricket, but he's not going to retire.
"It's not about the T20 World Cup, I'm not going to retire. I can still bowl 24 balls" Malinga said.
"I am not able to complete the 2km and run. That's why I'm staying home. I can however ball for about 2 hours without any issue" Malinga said commenting about SLCs 2km fitness test. 
"I can bowl 24 straight balls, I can even ball 200 balls, but because of the 2km fitness test, I'm staying home because I know I can't complete it." Malinga went on to say, implying that he is still capable of performing at T20 level for Sri Lanka.
Malinga has been vocal about the SLC's Fitness polices of late and in a previous instance, made comments about this in his own YouTube channel.
"I took 4 wickets in 4 balls against New Zealand at Kandy, I was 37 years old at that time. Nobody complained about by tummy or fitness on that occasion" Malinga further went on to add.
Video 1 :
Video 2 :