Bangladesh star all rounder Shakib Al Hassan is in spotlight after his unpleasant behavior in a domestic T20 game in Dhaka.
WATCH: Shakib Al Hassan loses cool and smashes stumps several times in domestic game
Shakib Al Hassan in a Facebook post apologized for his behaviour.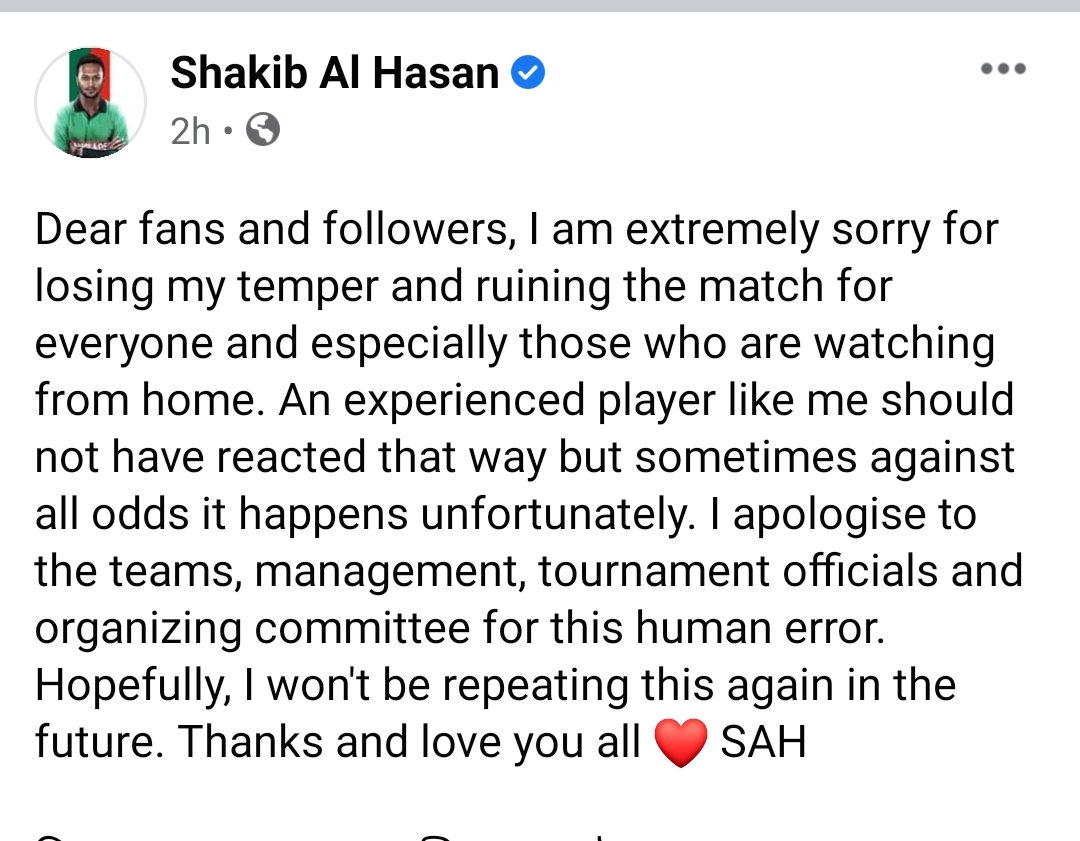 This was not the first time Shakib was involved in such an incident. In the Nidahas Trophy game between Sri Lanka and Bangladesh in 2018, photos emerged after the game of broken glass panels in Bangladesh cricket team's pavilion. According The Island, match referee Chris Broad spoke to the caterers after the game to find the person responsible for the dressing room incident. The CCTV footage was rather inconclusive but reports suggest that the working staff said that Bangladesh skipper Shakib Al Hasan forcefully hit the door causing the damage.
Sports Journalist Rex Clemantine tweeted how SLC withdrew the complaint against Shakib
Not the fist time it has happened. Shakib broke the the door of the RPS dressing room with a bat. There was an eyewitness. A complaint was lodged to the match referee. SLC bigwigs later withdrew the complaint on a request made by their counterparts in Dhaka. https://t.co/KOLH3le99k

— Rex Clementine (@RexClementine) June 11, 2021