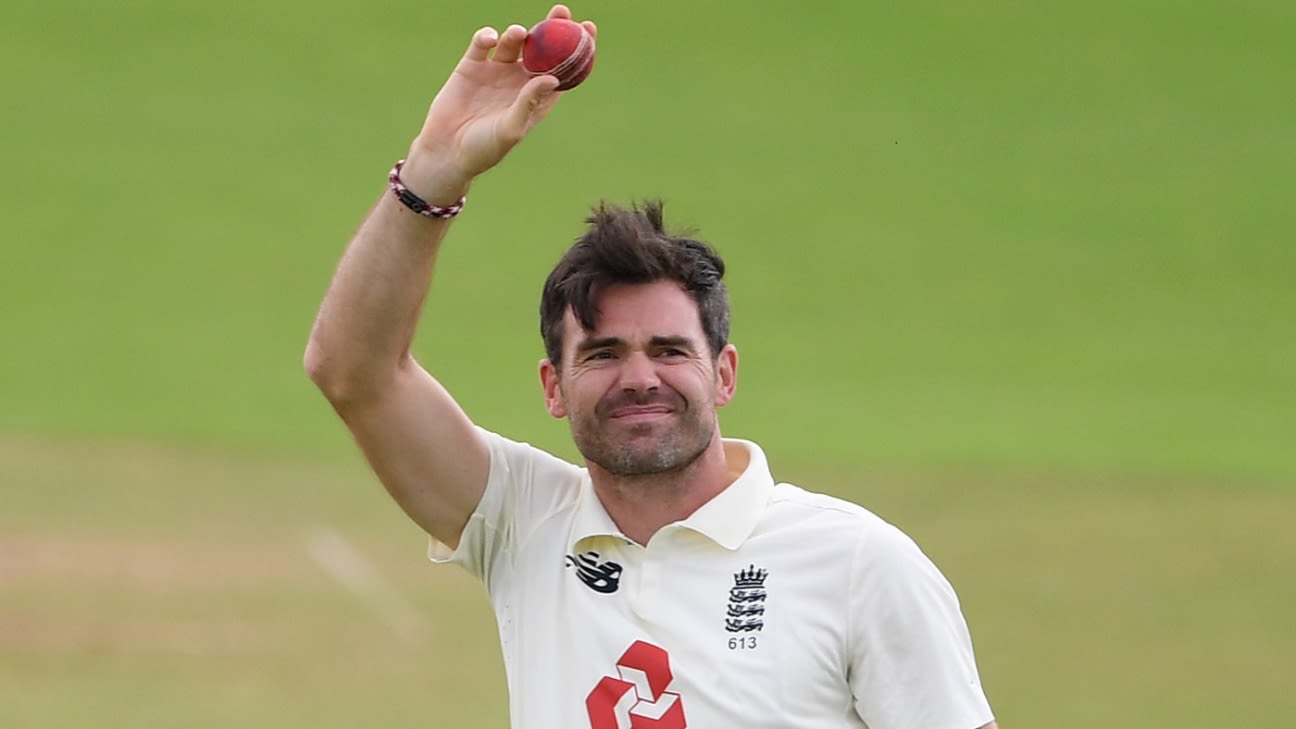 England fast bowlers Jimmy Anderson today became the most capped Test Cricketer for his country. Anderson today passed former captain Alastair Cook as the most capped English Test Cricketer.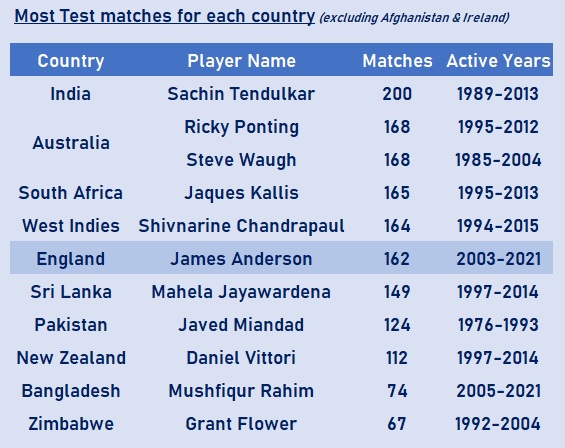 Anderson is playing his 162nd Test Match today. It is a phenomenal achievement, especially for a specialist fast bowler.
Jimmy has 616 Test wickets under his belt.  It makes him the 4th highest wicket taker in Test history, only below the spin trio, Muralidaran, Warne and Kumble. He therefore is the most successful English bowler and the most successful pace bowler in Test History. 
No specialist fast bowler in the history of Test Cricket has bowled as many deliveries as James Anderson. He has bowled 34,587 deliveries, over 4500 more than Courtney Walsh, the next fast bowler to have bowled the most deliveries.
Anderson debuted in 2003, making him the most experienced active test cricketer with 18 years of experience and 162 matches, the second most capped active player is his bowling partner Stuart Broad, who's played 148 Tests.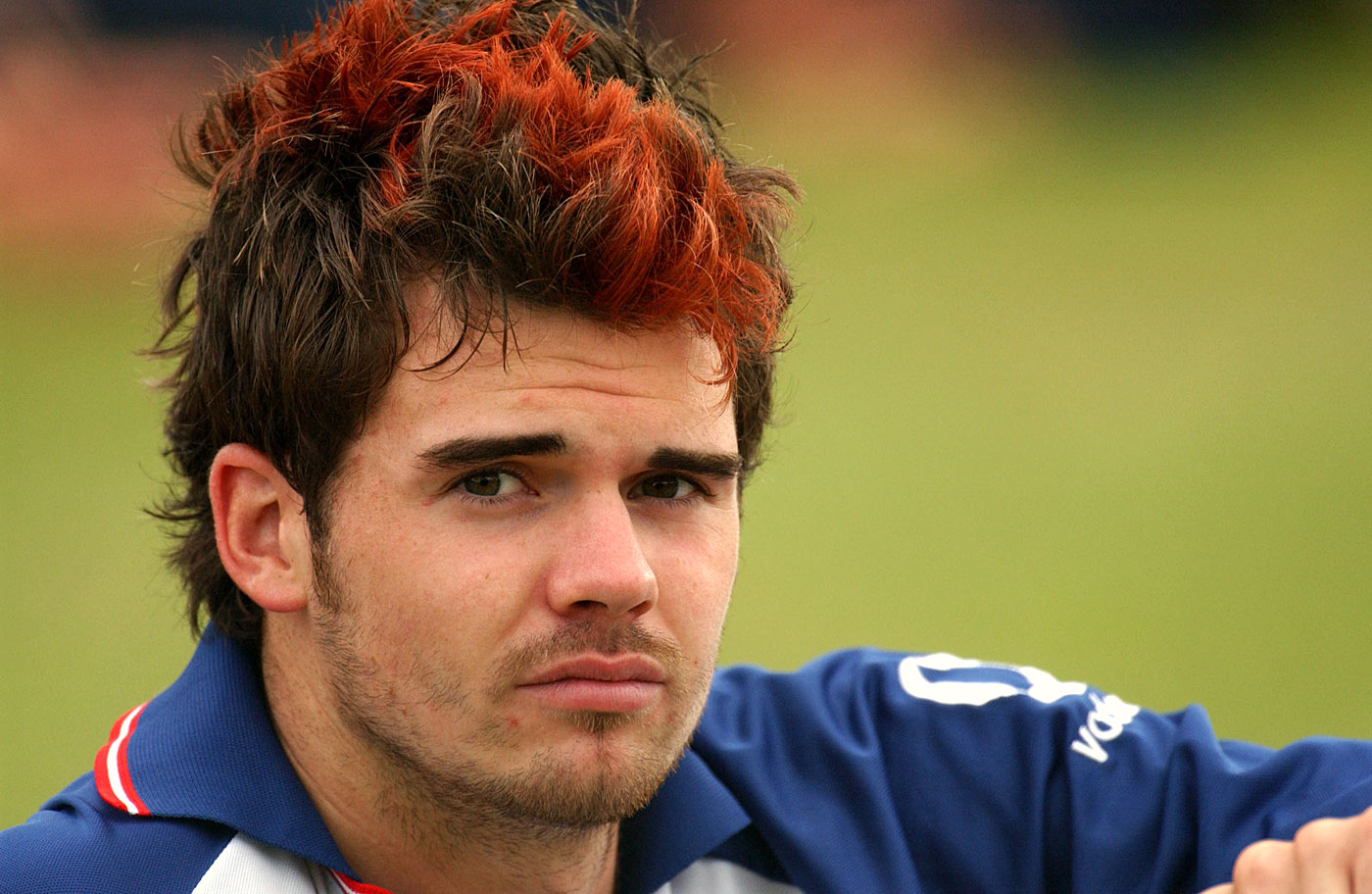 Anderson needs just 7 more tests to become the 2nd most capped Test Cricketer ever, just behind India legend Sachin Tendulkar, who played a whopping 200 games in his career. Barring any unforeseen issue, Anderson is tipped to achieve this feat and soon become the 2nd most capped Test Cricketer ever. He is currently the 7th most capped Test Cricketer.
Anderson also has the most dismissals caught by wicket keeper for any bowler. He has 168 wickets caught by keeper. Second in this list is Australian legend Glenn McGrath who had 152 such dismissals.
The England legend turns 39 next month. Looking fit as ever, he's considered one of the most fit cricketers in his generation. Hopefully he has couple of more years of cricket in him and extend his already impressive Test record.
Tomorrow our leading Test wicket-taker…

Becomes our most capped Test cricketer…@jimmy9 ❤️ pic.twitter.com/AlLTI42N3S

— England Cricket (@englandcricket) June 9, 2021