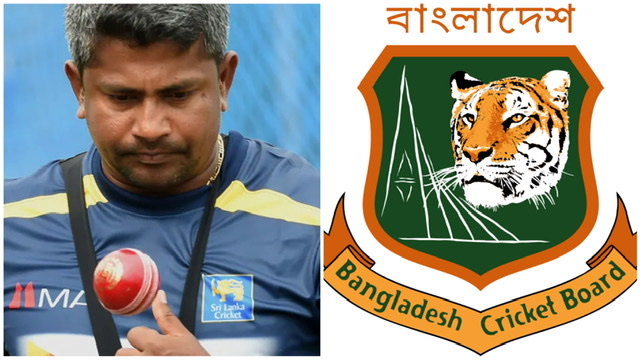 The Bangladesh Cricket Board (BCB) is unlikely to go ahead with Ragana Herath as their spin bowling coach, BDCricTime website reported citing a BCB source.
It is understood that BCB is looking for a long-term spin bowling coach for their national side. Previously, former New Zealand star Daniel Vittori had worked as the spin belong coach for Bangladesh, signing a 100-day contract back in 2019.
Border restrictions with Covid pandemic has put Vittori's stint to an end. It is also learnt that Herath had been under discussions with BCB on working for 120 days, which the BCB is not very keen about.
"The Board isn't interested in Herath, even though he's a big player, he doesn't have any coaching experience. Also we are looking for a long-term coach, not for 120 days." Akram Khan, Chairman of the BCB Cricket operations committee has said.
The Bangladesh Cricket Board appointed former player Sohel Islam as the interim spin bowling coach for the position vacant by Vittori. It is understood than national players prefer Sohel to continue, which the board is most likely to consider.
News of Rangana Herath in discussions with BCB surfaced last week, with the former cricketer confirming the development, but didn't affirm any finalization.
A 93-Test veteran, Herath is Sri Lanka's second most successful spinner with 525 international wickets under is name.