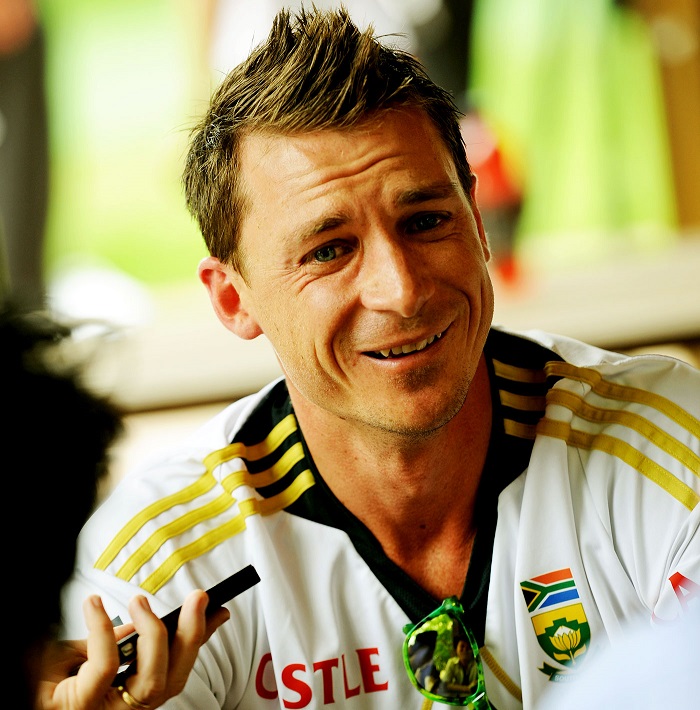 South African fast bowler Dale Steyn has took to Twitter to troll an Indian Cricket fan, following the indefinite postponement of the Indian Premier League ( IPL).
An Indian twitter user had tweeted tagging Dayle Steyn following the postponement of the Pakistan Super League ( PSL) on the 4th of March:
More time at hand for @DaleSteyn62 to figure out which of PSL or IPL is better. Perhaps also accounting for the fact that once started, the IPL managed to finish!
Steyn replied to this tweet in a light-hearted manner with:
Haha you're funny.
Two months later, with the IPL getting postponed indefinitely,  Steyn decided to 'troll' the Indian fan by responding to the same tweet trail with an Emoji.
South Africa pacer early this year made headlines over a comment in which he said that global T20 tournament's like Pakistan Super League (PSL) were more rewarding than Indian Premier League (IPL). Giving reasons for his statement, Steyn had said that cricket takes the back seat because of the extra cash involved in the IPL.
He later apologised and said that his comments were never meant to degrade, insult or compare IPL to any other league. He blamed social media and added that his words were misconstrued